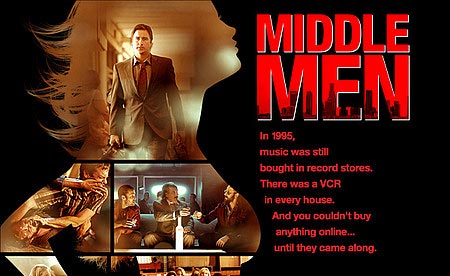 Middle Men tells the story of two men who want to earn lots of money to buy drugs and he can party with lots of beautiful women. The dream of course is not easy because many obstacles that confront and intrigue.
The film is inspired by the true story of a producer Christopher Malick in the mid-1990s was played by Luke Wilson who plays as a figure who later met to socialize with a variety of strange life story.
He was associated with a variety of unique human characteristics ranging from two drug addicts who created the system of Internet pornography, the Russian mafia, until
FBI and at the same time trying to maintain normal family life.
From all this imbroglio was born a porn site that is now thriving and growing as a business network all over the world. Middle Men started playing in the United States since August 6 last.